Top
Analyzing Data with Power BI
Duration: 3 Days
Price: $1795
Discounts: We offer multiple discount options. Click here for more info.
Delivery Options: Attend face-to-face in the classroom or remote-live attendance.
Students Will Learn
Performing Power BI desktop data transformation
Describing Power BI desktop modelling
Creating a Power BI desktop visualization
Implementing the Power BI service
Describing how to connect to Excel data
Describing how to collaborate with Power BI data
Connecting directly to data stores
Describing the Power BI developer API
Describing the Power BI mobile app
Course Description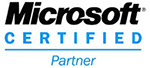 This course gives students a solid understanding of data analysis with Power BI. Topics include creating visualizations; connecting to Excel files; creating a Power BI dashboard; developing reports using the Power BI desktop App; using DAX syntax; accessing data in Azure SQL Data Warehouses; using the Power BI Mobile App and the Developer API.
Course Prerequisites
Familiarity with database concepts and reporting, data warehouse schema topology, familiarity with SharePoint Server and Microsoft Office applications as well as basic programming constructs.
Course Overview
Introduction to Self-Service BI Solutions

Introduction to Business Intelligence, Data Analysis and Data Visualization
Overview of Self-Service BI
Considerations for Self-Service BI
Microsoft Tools for Self-Service BI
Viewing Reports
Creating a Power BI Report
Creating a Power BI Dashboard

Introducing Power BI

Overview of Power BI
Components of the Power BI Service Including Licensing and Tenant Management
The Power BI Service
Connecting to Power BI Data
Creating a Power BI Dashboard
Developing Reports Using the Power BI Desktop App

Power BI

The Data Model and Optimizing Data Within the Model
Connecting to Excel Files and Importing Data
Viewing Reports from Excel Files
Using On-Premises and Cloud Microsoft SQL Server Databases as a Data Source

Shaping and Combining Data with Power BI

Performing a Range of Query Editing Skills in Power BI
Shaping Data, Using Formatting and Transformations
Combining Data Together from Tables in a Dataset

Modeling Data

Describing Relationships Between Data Tables
Understanding the DAX Syntax and Using DAX Functions to Enhance a Dataset
Creating Calculated Columns, Calculated Tables and Measures

Interactive Data Visualizations

Building Power BI Reports
Managing a Power BI Solution
Connecting to Power BI Data
Creating a Power BI Dashboard
Using Power BI Desktop to Create Interactive Data Visualizations

Direct Connectivity

Using Power BI Direct Connectivity to Access Data in Azure SQL Data Warehouses
Using Power BI Direct Connectivity to Access Data in Big Data Sources Such as Hadoop

Using Power BI with SQL Server Analysis Services Data

Developer API

Overview of the Developer API
Using Custom Visuals

Power BI Mobile App

Overview the Power BI Mobile App
Downloading and Using the Power BI Mobile App
Using Power BI Embedded
Related Courses
Course Benefits
Course materials include student guide, hands-on lab manual and USB flash drive for examples and lab work

Students receive a certificate of completion at the end of class

Students can retake any portion of a class that has been completed, within 12 months at no extra cost

There are no registration fees or cancellation fees
Course Schedule - Face-to-Face in the Classroom or Remote-Live
Choose a city below to view a schedule. If you have any questions, please call us at 978-250-4299 between 9:00 am - 5:00 pm EST.