ASP.NET Web Forms Programming for Experienced C# Programmers
Duration: 3 Days
Price: $1595
Remote Attendance: Click here for more information.
Students Will Learn:
Creating ASP.NET form-based applications
Using HTML server controls, Web controls and validation controls on a Web page
Building and using user controls
Creating and attaching CSS files using Visual Studio
Creating event handlers to respond to control events
Building master pages
Managing state in a Web application
Accessing databases using ADO.NET and displaying data on Web pages
Using

DataSet

to work with XML data
Implementing authentication and authorization on ASP.NET pages
Deploying a Web application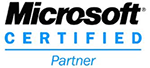 Course Description: This course provides students with hands on experience using Visual Studio to create dynamic web sites with the ASP.NET Framework using C#. Students learn how to leverage the power of the .NET Framework to build web user interfaces. Students will learn how to build ASP.NET Web Form applications and work with a variety of ASP.NET controls, including validation controls and user controls. Students explore why state management is difficult within web sites and learn many different ASP.NET techniques for managing state, including application, session and view state objects.
Students also learn how to use ADO.NET to interact with databases and XML files. Students learn how ASP.NET uses data binding to display data in controls such as the GridView and ListView.
Other topics include: using a Web.config file to control application configuration; using master pages to provide a consistent look and feel to a web site; working with cookies; reading and writing files; and deploying ASP.NET applications. Comprehensive labs provide the students with extensive experience creating and deploying dynamic ASP.NET Web Form sites.
This course provides thorough coverage of the use of Web Forms for web sites. Students requiring additional coverage of ASP.NET MVC, WCF, Windows Forms or Windows Presentation Foundation should contact HOTT or refer to HOTT's complete course listing for additional training courses.
Students unfamiliar with the C# language should take the 5-day ASP.NET 4.5 Web Forms Programming Using C# course instead.
Course Prerequisites: Knowledge of fundamental HTML syntax is helpful, but not required. Prior experience with C# is required.
Follow-up Courses: Advanced .NET Framework Programming Using C#, Test Driven Development (TDD), and Refactoring Legacy Code Using C#
Overview of ASP.NET

Overview of ASP.NET
Client-Side vs. Server-Side Code Execution
Understanding the ASP.NET HTTP Pipeline
Working with HTML and HTML5
Understanding ASP.NET Application Folders
Using

Web.config

Creating ASP.NET Web Forms

Building ASP.NET Web Forms
Using Page Directives
Working with the Code-Behind Model
Understanding the Life-cycle of a Web Form
Handling Page Events

Using Controls

Working with Web Controls
Using Text- and Button-Based Controls
Using List Controls
Examining Other Web Server Controls
Defining and Using User Controls

Handling Events

Writing Event Handlers
Sharing Event Handlers
Understanding PostBack versus Non-PostBack Events
Using

Global.asax

Validation

Understanding Validation Controls
Performing Client-Side Validation
Performing Server-Side Validation
Using the Required Field Validator
Using the Comparison and Range Validators
Using the Regular Expression Validator
Customizing Validation
Working with Validation Groups
Unobtrusive Validation

Master Pages

Understanding the Master Page Architecture
Designing a Master Page
Designing Content Pages

Maintaining State

Maintaining State within ASP.NET Applications
Using the

Application

Object
Using the

Session

Object
Using the

ViewState

Object
Reading and Writing Cookies
Using the Query String

ADO.NET

Understanding the ADO.NET Object Model
Connected vs. Disconnected Access
Using a Connection to Connect to a Data Source
Using a Command to Execute Queries and Stored Procedures
Using a DataReader to Work with Cursors
Using the DataSet with Disconnected Data
Using DataAdapters with DataSets

Using XML

Understanding XML and XML Schemas
Reading XML Data with a DataSet
Writing XML Data with a DataSet

Data Binding

Understanding ASP.NET Data Binding
Examining ASP.NET Data Bound Controls
Using the

ListBox

Control
Using the

GridView

Control
Using the

ListView

Control
Using the

DetailsView

Control

Securing ASP.NET Applications

Understanding the ASP.NET Security Model
Authenticating Users
Authorizing User Requests
Using the Login Controls
Using the ASP.NET Web Site Administration Tool

Deploying ASP.NET Applications

Understanding Deployment Issues
Configuring an ASP.NET Application for Deployment
Using XCOPY Deployment
Using Visual Studio to Deploy a Web Application
Course materials include student guide, hands-on lab manual and USB flash drive for examples and lab work
Students receive a certificate of completion at the end of class
Students can retake any portion of a class that has been completed, within 12 months at no extra cost
There are no registration fees or cancellation fees
Material was well prepared, concepts were well taught throughout the course and enforced with in-depth discussion and lab. One of the better taught technical classes taken."
— A.M, New Mexico Department of Labor
Individual training passes: save up to 43%! For complete discount options » click here «
| | | | |
| --- | --- | --- | --- |
| 2 | $4,090 | $2,045 | 22% |
| 3 | $5,490 | $1,830 | 30% |
| 4 | $6,690 | $1,672 | 36% |
| 5 | $7,790 | $1,558 | 40% |
| 6 | $8,890 | $1,482 | 43% |