Top
Monitoring and Operating a Private Cloud
Duration: 5 Days
Price: $2795 *California residents and government employees call for pricing.
Discounts: We offer multiple discount options. Click here for more info.
Delivery Options: Attend face-to-face in the classroom or remote-live attendance.
Students Will Learn
Describing the Cloud Model
Configuring and optimizing a Private Cloud
Deploying Cloud Services
Monitoring Cloud Services
Configuring Application Performance Monitoring in a Cloud Environment
Operating and extending Service Management in a Cloud Environment
Automating Incident Creation, Remediation and Change Requests in a Cloud Environment
Performing Problem Management in a Cloud Environment
Operating a Self-Service, Multi-Tenant Cloud with Windows Azure Pack
Configuring High Availability, Protection and Recovery in a Cloud Environment
Optimizing the Cloud Infrastructure
Configuring SLAs, Dashboards and Widgets in a Cloud Environment
Course Description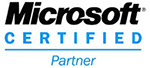 This course focuses on how to monitor and operate a cloud with Microsoft System Center 2012 R2. Topics include how to manage and administer a cloud environment; monitor key infrastructure elements and applications that run within a cloud; an overview of Virtual Machine Manager; using Operations Manager to monitor the services deployed in a cloud; core features of Service Manager; using Orchestrator; integrating of Microsoft System Center 2012 R2 Service Manager; managing a highly available cloud Infrastructure using SQL Server 2012 Always-On, Hyper-V Replica and Azure Site Recovery and how Configuration Manager can be used to provide update management for Virtual Machines.
Course Prerequisites
Students should have working knowledge of Windows Server 2012, Hyper-V, AD DS, System Center, SharePoint, Windows Azure, cloud and data center management processes and networking.
Course Overview
Introduction to the Cloud Model

Overview of the Cloud Computing Model
Requirements for a Private Cloud
Requirements for a Public or Hybrid Cloud
Operating a Hybrid Cloud Infrastructure with System Center
Maintaining the Health of a Cloud
Integrating System Center Components

Configuring a Private Cloud Environment

Overview of System Center 2012 R2 Virtual Machine Manager
Managing the Virtual Environment with Virtual Machine Manager
Configuring Private Cloud Resources and Security

Deploying Cloud Services

Overview of Service Templates
Creating VMM Machine Profiles
Creating Web Deploy Packages
Sequencing Applications by Using Server App-V
Creating Data-Tier Application Packages
Deploying Services through App Controller

Monitoring Cloud Based Applications

Overview of System Center 2012 R2 Operations Manager
Agent Deployment in Operations Manager
Configuring Custom Monitoring for Applications and Services in the Cloud
Monitoring the Network Infrastructure
Monitoring Distributed Applications

Configuring Application Performance Monitoring

Application Performance Monitoring
Configuring Advanced Monitoring in APM
Viewing Application Performance Data in Operations Manager

Operating and Extending Service Management in the Private Cloud

Overview of Service Manager
Configuring Security and User Roles
Configuring Work Items
Configuring Incident Queues
Configuring Service Offerings for a Cloud

Automating Incident Creation, Remediation, and Change Requests

Overview of System Center 2012 R2 Orchestrator
Integrating Orchestrator with Operations Manager and Service Manager

Problem Management in the Private Cloud

Overview of Problem Management
Creating Custom Rules in Operations Manager

Operating a Self Service, Multi-Tenant Cloud with Windows Azure Pack

Windows Azure Pack Key Concepts
Provision and Configure Services in the Windows Azure Pack
Windows Azure Pack Providers

High Availability, Protection, and Recovery for the Cloud

High Availability for a Cloud
Protecting Data in the Private Cloud
Recovering Data in the Private Cloud

Optimizing Your Cloud Infrastructure

Using Virtual Machine Manager to Keep the Cloud Infrastructure Up-to-Date
Using Configuration Manager to keep Virtual Machines Up-to-Date
Using System Center Advisor to Optimize Cloud Infrastructure
Using Pro-Tips to Optimize Cloud Infrastructure

Configuring SLAs, Dashboards, and Widgets

Configuring Service Level Tracking in Operations Manager
Configuring and Deploying Widgets and Dashboards
Publishing Real-Time State with Microsoft Visio Snap-in
System Center Analytics
Analyzing Service Manager OLAP Cube Data Using Microsoft Office Excel
Installing, Configuring and Configuring Service Reporting to Create Chargeback Reports
Related Courses
Course Benefits
Course materials include student guide, hands-on lab manual and USB flash drive for examples and lab work

Students receive a certificate of completion at the end of class

Students can retake any portion of a class that has been completed, within 12 months at no extra cost

There are no registration fees or cancellation fees
Course Schedule - Face-to-Face in the Classroom or Remote-Live
Choose a city below to view a schedule. If you have any questions, please call us at 978-250-4299 between 9:00 am - 5:00 pm EST.