Top
Performance Tuning and Optimizing SQL Databases
Duration: 4 Days
Price: $2295
Discounts: We offer multiple discount options. Click here for more info.
Delivery Options: Attend face-to-face in the classroom or remote-live attendance.
Students Will Learn
High level architectural overview of SQL Server and its various components
SQL Server execution model, waits and queues
Core I/O concepts, storage area networks and performance testing
Best practices related to data files for user databases and TempDB
Concurrency, transactions, isolation levels and Locking
Using the Optimizer and how to identify and fix query plan issues
Troubleshooting scenarios and best practices related to Plan Cache
Explaining data collection strategy and techniques to analyze collected data
Using techniques to identify and diagnose bottlenecks to improve overall performance
Course Description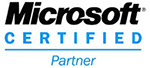 This course provides students who manage and maintain SQL Server databases with the knowledge and skills to performance tune and optimize their databases.
The primary audience for this course is individuals who administer and maintain SQL Server databases and are responsible for optimal performance of SQL Server instances that they manage. These individuals also write queries against data and need to ensure optimal execution performance of the workloads. The secondary audiences for this course are individuals who develop applications that deliver content from SQL Server databases.
Course Prerequisites
Familiarity with database concepts, Windows desktop navigation and Transact-SQL. Attendance at the Microsoft Transact-SQL Programming course is highly recommended although not required.
Course Overview
SQL Server Architecture, Scheduling, and Waits

SQL Server Components and SQL OS
Windows Scheduling vs. SQL Scheduling
Waits and Queues

SQL Server I/O

Core Concepts
Storage Solutions
I/O Setup and Testing
Testing Storage Performance

Database Structures

Database Structure Internals
Data File Internals
TempDB Internals

SQL Server Memory

Windows Memory
SQL Server Memory
In-Memory OLTP

Concurrency and Transactions

Concurrency and Transactions
Locking Internals

Statistics and Index Internals

Statistics Internals and Cardinality Estimation
Index Internals
Columnstore Indexes

Query Execution and Query Plan Analysis

Query Execution and Optimizer Internals
Analyzing Query Plans

Plan Caching and Recompilation

Plan Cache Internals
Troubleshooting Plan Cache Issues
Query Store

Extended Events

Extended Events Core Concepts
Implementing Extended Events

Monitoring, Tracing, and Baselining

Monitoring and Tracing
Baselining and Benchmarking
Related Courses
Course Benefits
Course materials include student guide, hands-on lab manual and USB flash drive for examples and lab work

Students receive a certificate of completion at the end of class

Students can retake any portion of a class that has been completed, within 12 months at no extra cost

There are no registration fees or cancellation fees
Course Schedule - Face-to-Face in the Classroom or Remote-Live
Choose a city below to view a schedule. If you have any questions, please call us at 978-250-4299 between 9:00 am - 5:00 pm EST.