Top
Managing SQL Business Intelligence Operations
Duration: 3 Days
Price: $1795
Discounts: We offer multiple discount options. Click here for more info.
Delivery Options: Attend face-to-face in the classroom or remote-live attendance.
Students Will Learn
Key features of a self-service BI solution
Capabilities of SQL Server BI in a SharePoint environment
Common Analysis Services operational tasks
PowerPivot for SharePoint server
Power Query
Windows Azure HDInsight
Course Description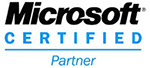 This course is aimed at database professionals who manage Business Intelligence (BI) operations. This course looks at various options that provide the ability of business users to analyze data and share their findings, starting with managed BI data sources and expanding to personal and external/public data sources.
The primary audience for this course are business intelligence professionals.The secondary audiences for this course are technically proficient business users.
Course Prerequisites
Knowledge of data warehouse schema topology, familiarity with SharePoint Server and Microsoft Office applications as well as basic programming constructs.
Course Overview
Introduction to Operational Management in BI Solutions

Rationale for BI Operations
Roles in BI Operations
Technologies Used in BI Operations
Environment and Operational Standards

Configuring BI Components

The Importance of Standardized Builds
Configuration Considerations for BI Technologies
BI Architectures
SharePoint BI Environments

Managing Business Intelligence Security

Security Approach to BI Solutions
Security Components
Applying the Security Components to BI technologies
Managing Security in Different BI Environments

Deploying BI Solutions

Application Life Cycle Management for BI Solution
Stand-Alone Deployments
Team-Based Deployments
Deploying BI Solutions

Logging and Monitoring in BI Operations

The Need for Logging and Monitoring
Logging Options
Monitoring BI Solutions
Setting Up Alerts

Troubleshooting BI Solutions

Troubleshoot Failed BI Solutions
Troubleshooting the Data Warehouse
Troubleshooting SQL Server Analysis Services
Troubleshooting SQL Server Reporting Services

Performance Tuning BI Queries

The Need for Performance Tuning
BI Queries to Performance Tune
Tools for Performance Tuning
Remediating Performance Issues
Related Courses
Course Benefits
Course materials include student guide, hands-on lab manual and USB flash drive for examples and lab work

Students receive a certificate of completion at the end of class

Students can retake any portion of a class that has been completed, within 12 months at no extra cost

There are no registration fees or cancellation fees
Course Schedule - Face-to-Face in the Classroom or Remote-Live
Choose a city below to view a schedule. If you have any questions, please call us at 978-250-4299 between 9:00 am - 5:00 pm EST.