Top
Configuring and Deploying a Private Cloud
Duration: 5 Days
Price: $2795 *California residents and government employees call for pricing.
Discounts: We offer multiple discount options. Click here for more info.
Delivery Options: Attend face-to-face in the classroom or remote-live attendance.
Students Will Learn
Producing a high-level design that accounts for requirements for cloud environments
Configuring and deploying the cloud fabric
Configuring a PXE server, an update server and a software update baseline
Configuring Microsoft Server Application Virtualization (App-V)
Building the core components necessary for delivering services on the fabric
Allocating resources to a cloud and grant access to a cloud
How to monitor clouds using the Operations Manager
Tools necessary to extend and customize Operations Manager for cloud environments
Setting up, configuring and integrating the core components of the Service Manager into a cloud fabric
Configuring a service catalog and then publishing it to the Self-Service Portal
Deploying and configuring Data Protection Manager in a cloud
Deploying and configuring Orchestrator in a cloud and integrating it with other System Center components
Course Description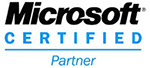 This course focuses on the skills required to configure and deploy a cloud using Microsoft System Center 2012 R2. Students learn how to plan, configure and deploy a private cloud using Virtual Machine Manager. Topics include extending and maintaining the private cloud infrastructure; configuring dynamic application deployment and sequencing applications using Server App-V; using Operations Manager; implementing service management for the private cloud using Service Manager; configuring Hyper-V Recovery Manager and automating and standardizing the private cloud using System Center 2012 R2 Orchestrator.
Course Prerequisites
Students should have working knowledge of Windows Server 2012, Hyper-V, AD DS, System Center, SharePoint, Windows Azure and networking.
Course Overview
Planning for the Cloud

Understanding Cloud Models
Requirements for Deploying a Private Cloud
Designing a Private Cloud Infrastructure
Overview of Windows Server 2012 R2 Hyper-V
Overview of System Center 2012 R2 Components
Deploying Hyper-V Clustering with Virtual Machine Manager (VMM)

Configuring and Deploying the Private Cloud

Defining and Describing the Components of VMM
Configuring Advanced Networking in VMM
Installing and Upgrading VMM
Configuring VMM Security and Roles
Understanding Host Groups


Extending and Maintaining Cloud Infrastructure

Overview of the Pre-Boot eXecution Environment (PXE) and Update Server Roles
Integrating VMM with WDS and WSUS
Deploying Bare-Metal Hyper-V Host Servers
Configuring the Update Server Role
Creating and Remediating a Software Update Compliance Baseline

Configuring Application Delivery

Dynamic Application Deployment Overview
Creating Web Deployment Packages by Using the Web Deployment Tool
Server Application Virtualization Overview
Configuring the Server App-V Sequencer and Agent
Sequencing and Deploying a Server App-V Virtualized Application

Creating the Private Cloud Building Blocks

Configuring Guest Operating System Profiles
Configuring Hardware Profiles
Configuring SQL Server Using SQL Server Profiles
Configuring Application Profiles
Configuring Virtual Machine Templates
Configuring Service Provider Foundation
Configuring User Roles

Deploying and Configuring Access to a Private Cloud

Understanding Private Cloud Computing
Installing and Configuring App Controller
Creating and Managing Service Templates

Monitoring Cloud Infrastructure

Operations Manager Architecture and Security
Planning for High Availability and Disaster Recovery
Operations Manager Installation Considerations
Configuring Notification Subscriptions in Operations Manager
Configuring User Roles and Notifications
Installing, Configuring and Upgrading Management Packs
Configuring Integration Between Operations Manager and Other System Center 2012 R2 Components

Extending and Customizing Monitoring of the Cloud Infrastructure

Configuring System Center Advisor
Configuring the SharePoint Server Portal
Configuring the Operations Manager SharePoint Web Part
Using Management Pack Templates in Operations Manager
Monitoring Templates
Configuring Distributed Application Monitoring

Implementing Service Management for the Cloud

Service Manager Architecture Overview
Upgrading to System Center 2012 R2 Service Manager
Understanding Service Manager Work Items
Configuring Service Manager Connectors
Configuring Service Manager Notifications

Configuring High Availability, Disaster Recovery and Protection for a Cloud

Planning for Azure Site Recovery
Planning DPM Deployment
DPM Architecture and Components
Upgrading DPM
Configuring DPM for the Private Cloud
Configuring Application Protection for a Cloud
Restoring Applications to the Cloud

Automating and Standardizing a Cloud

Orchestrator Architecture and Components Overview
Deploying and Configuring Core Components
Managing Runbooks
Configuring Integration Packs

Configuring a Self-Service Multi-Tenant Cloud with the Windows Azure Pack

Overview of the Windows Azure Pack
Configuring the Windows Azure Pack
Configuring VM Clouds
Configuring Website Clouds
Configuring SQL Clouds
Configuring Plans
Related Courses
Course Benefits
Course materials include student guide, hands-on lab manual and USB flash drive for examples and lab work

Students receive a certificate of completion at the end of class

Students can retake any portion of a class that has been completed, within 12 months at no extra cost

There are no registration fees or cancellation fees
Course Schedule - Face-to-Face in the Classroom or Remote-Live
Choose a city below to view a schedule. If you have any questions, please call us at 978-250-4299 between 9:00 am - 5:00 pm EST.