Course Description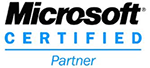 This hands-on course teaches students how to deploy, configure, manage and customize the SharePoint 2013 environment. The course begins with a thorough overview of "out-of-the-box" features, and then moves on to SharePoint administration using PowerShell and Central Administration. The course also covers security issues and an introduction to advanced design techniques.
Students learn how to generate new sites using built-in templates,as well as how to create sites from scratch. Popular content components are also covered, including wikis, blogs, team sites, web databases and meeting workspaces.
Included are techniques for using built-in lists to promote information sharing, as well as the creation of custom lists. Document and file management are also covered, including content approval settings, document versioning, and document check-out/check-in. Co-authoring of MS-Office documents is also covered. Students will learn how to use built-in workflows, as well as how to create custom workflows using SharePoint Designer.
Finally, SharePoint social networking features are reviewed. This includes how to configure My Sites, which allows users to manage their own web site content. Also demonstrated are the Tags and Notes feature which allows users to "like" and comment on SharePoint web content. Synchronization of Active Directory user profiles with SharePoint is also covered.
Comprehensive hands on exercises include creation of common SharePoint components such as lists, libraries, blogs, calendars, wikis, announcements and tasks. Students will add custom pages to their SharePoint sites and build navigation systems. Students will also practice implementing business rules and content access permissions. Content security and integrity are emphasized throughout.
Students should know how to install Windows Server software, as well as how to set up a basic Active Directory forest. This includes the creation of organizational units and user accounts. Students should be able to configure basic NTFS permissions to allow access to shared network folders.
Installation and Architecture

SharePoint Server Hardware Prerequisites
Steps to Install and Configure SharePoint
Complete Overview of the SharePoint Server Architecture
Introduction to the Central Administration Utility

SharePoint Sites

SharePoint Sites Overview
Creating and Managing Web Applications
Creating and Managing Site Collections
Browsing Popular Site Templates
Creating Sites to Support Teams
Understanding and Using SharePoint Web Databases
Using Quota Templates to Manage Site Sizes
Using Managed Paths to Control URLs
Setting up Navigation Systems
Importing and Exporting Sites

Effectively Using Lists and Libraries

Creating and Customizing Lists and Libraries
Using Lists for Information Sharing
Supporting File Sharing with Libraries
Creating Shared Calendars, Task Lists, Announcements and Other Lists
Creating Custom Lists From Scratch and Lists Based on Spreadsheets
Creating and Using Surveys
Adding Custom Columns to Lists and Libraries
Importing Spreadsheets into SharePoint Lists
Configuring Content Approval and DocumentCheck-In/Check-Out
Managing Major and Minor Document Versions
Creating Multiple Views of Lists and Libraries
Setting Validation Rules for Lists and Libraries
Importing and Exporting Lists and Libraries

Automating Business Rules with Workflows

Using Built-in Workflows
Configuring Auto-Start Workflows
Creating Custom Workflows in SharePoint Designer
Managing, Editing and Deleting Workflows

Pages and Web Parts

Adding Additional Pages to Sites
Understanding SharePoint's Built-in Web Parts
Adding Web Parts to Sites
Using Web Parts to Display Content on SharePoint Sites
Customizing Web-Parts and Pages
Creating Wiki Pages, Publishing Pages and Web-Part Pages
Creating Site Navigation Systems

Managing Site Appearance

Using SharePoint Designer to Edit Sites
Safely Removing Unwanted Features From Sites

Microsoft Office Integration

Understanding SharePoint's Integration With MS-Office
Configuring Office Documents for Co-authoring
Displaying MS-Outlook Content
Setting Up Shortcuts to SharePoint Libraries
Managing Document Sets

Database Integration with Business Connectivity Services (BCS)

Understanding Business Connectivity Services (BCS)
Displaying Database Records on SharePoint Sites
Updating Database Content From SharePoint Lists
Storing Login Credentials in the Secure Server Store

Web Application, Site Collection and Site Administration

Using Central Administration to Manage Farms
Creating, Configuring and Securing Web Applications
Monitoring the Health of SharePoint Environments
Managing SharePoint Databases
Enabling and Disabling Common Site Collection and Site Features
Securing Sites, Lists and Libraries
Managing User Access at Multiple Levels
Configuring Offline Availability
Understanding and Configuring Content Caching

SharePoint Administration Using PowerShell

Understanding PowerShell
Execute PowerShell cmdlets ("Command-Lets")
Setting up Remote PowerShell Connections to SharePoint Servers
Getting Syntax Help For PowerShell cmdlets
Automating Common Administrative Tasks
Administering Remote SharePoint Servers

Data Recovery (Backup and Restore)

Understanding SharePoint's Data Recovery Options
Backing Up and Restoring Farms
Backing Up and Restoring Site Collections and Sites
Importing and Exporting SharePoint Sites, Lists and Libraries
Using PowerShell to Perform Backup and Restore Operations

SharePoint's Social Networking Features

Understanding and Administering My Sites
Managing the My Sites Infrastructure
Using Tags and Notes
Integrating and Synchronization of My Sites with Active Directory User Profiles
Understanding Best Practices for SharePoint Social Networking
HOTT definitely gets you involved into course knowledge by giving 'hands on' training. A great element of the course structure!
— J.C., Department of Homeland Security
---
This was the best course and best instructor I've had in 10 years. Instructor is very knowledgeable and kept class interested. Great job!
— J.W., Cendant Car Rental Group
Choose a city below to view a schedule. If you have any questions, please call us at 978-250-4299 between 9:00 am - 5:00 pm EST.