Exchange Server 2013 System Administration
Duration: 4 Days
Price: $2095
Remote Attendance: Click here for more information.
Students Will Learn:
Creating new Active Directory Forests, Trees, Domains and Organizational Units
Adding domain controllers to an existing domain
Creating and managing Active Directory containers and leaves
Creating a simple Exchange Organization
Utilizing the simple GUI management console
Creating message recipients using the Exchange Admin Center (EAC)
Creating Active Directory objects with Windows PowerShell
Creating Exchange objects using EMS cmdlets
Configuring Mailbox access policies
Implementing administrative-level and user-level access roles
Managing Exchange Server roles throughout an Exchange Organization (EO)
Setting up a Database Availability Group (DAG) to protect against hardware failure
Creating and managing Exchange certificates and credentials
Configuring Outlook Anywhere and Exchange ActiveSync
Creating and managing Exchange users, groups and contacts
Managing mailbox policies and settings
Installing and configuring Outlook 2013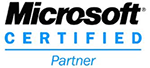 Course Description: This course provides hands on experience installing and configuring Exchange Server 2013 and a variety of Microsoft messaging clients. Students will also install and configure Windows Server 2012, Active Directory Domain Services and IIS web services. Attendees will practice local and remote administration of server roles, network connectivity and user messaging data. After installing Exchange, students will create users and groups, and assign permissions, rights and policies. They will then configure and troubleshoot the Exchange environment using various consoles and management shells. Windows Server 2012's backup and fault tolerance strategies are reviewed, and Exchange Server's equivalent procedures are introduced and configured. User mailbox security and access policies are thoroughly covered and implemented. Comprehensive labs and exercises give students real experience deploying, managing and troubleshooting an Exchange Server 2013 infrastructure.
Course Prerequisites: Familiarity with the Microsoft Windows environment (desktop, files and folders). Students should also be familiar with the basic workings of Active Directory (domains, organizational units, users, groups, permissions and group policy). Completion of Windows Server 2012 System Administration course or equivalent knowledge.
Review of Windows Server 2012 and Active Directory

Windows Server Installation
Active Directory Installation
Domain User and Group Accounts
Assigning Rights and Permissions
Organizational Units (OUs)
OU Delegates and Taskpad Views
Domain and Forest Functional Levels
Global Catalog and Site Management
FSMO Roles
IIS Installation
Windows PowerShell v3.0

Examining Exchange Server Features

Exchange Server Editions
System Requirements
Mailbox Servers
Client Access Servers

Installing Exchange Server

Preparing Active Directory
Installation Options
Installing Prerequisite Software
Updates and Post-Installation Tasks
Initial Security and Policy Setup

Exchange Admin Center (EAC)

Organization Configuration
Organization Relationships
Federated Trusts
Exchange Connectors and Networks
Server Role Configuration
Recipient Configuration
Mailbox Databases
Mailbox Quotas
Security Policies
Journal Rules
Moderated Mailboxes
Distribution Groups
Mail Contacts
Mail Users
Address Lists
Offline Address Books

Exchange Management Shell (EMS)

Windows PowerShell syntax
Exchange-Specific Syntax
Active Directory Object Management
Exchange Server Object Management

Role Based Access Control (RBAC)

Administrator Roles
User Roles
Management Role Groups
Management Role Assignments
Management Role Scopes
Shared vs. Split Permissions Model
Delegating Role Assignments

Installing and Configuring Exchange Clients

Outlook 2013
OWA 2013
Outlook Anywhere
Microsoft ActiveSync
Message Folders
User Email and Calendar Data
Contacts and Tasks
Mobile Phone and Text Message Properties

Backup and Fault Tolerance

Windows Server Backup Strategies
Exchange Server Backup Strategies
System State Backup
Windows Failover Clustering
Exchange Database Availability Groups (DAG)
Course materials include student guide, hands-on lab manual and USB flash drive for examples and lab work
Students receive a certificate of completion at the end of class
Students can retake any portion of a class that has been completed, within 12 months at no extra cost
There are no registration fees or cancellation fees
The instructor is very knowledgeable on the subject. The course was very well presented and delivered. Class participation and discussion with questions and answer sessions were handled professionally. I strongly recommend this course to others.
— A.S., Space and aval Warfare
Individual training passes: save up to 43%! For complete discount options » click here «
| | | | |
| --- | --- | --- | --- |
| 2 | $4,090 | $2,045 | 22% |
| 3 | $5,490 | $1,830 | 30% |
| 4 | $6,690 | $1,672 | 36% |
| 5 | $7,790 | $1,558 | 40% |
| 6 | $8,890 | $1,482 | 43% |